One of the most effective tools for homeowners to use when selling a home is the tried and true strategy of staging. Staging your home is among the easiest ways to ensure your home sells quickly and at the best price possible.

Staging allows buyers to see your home to its full potential and illustrates the property's best features. A strong first impression is critical when selling your home, and staging gives you a simple solution for presenting your home in the best light without having to invest in costly renovations. Consider these open house tips for sellers.
Stage each room
Staging each room
to reflect its purpose offers prospective buyers the chance to envision how each space will serve to meet their needs. If your home lacks a dedicated office, consider decorating a guest room to reflect its dual purpose.

In a competitive market, buyers are expected to act quickly, and staging may help them reach a faster decision when weighing their options. Consider this, when a buyer walks into a home, the most memorable one will be the one that includes thoughtful staging to illustrate its potential.
Use mirrors to add light and depth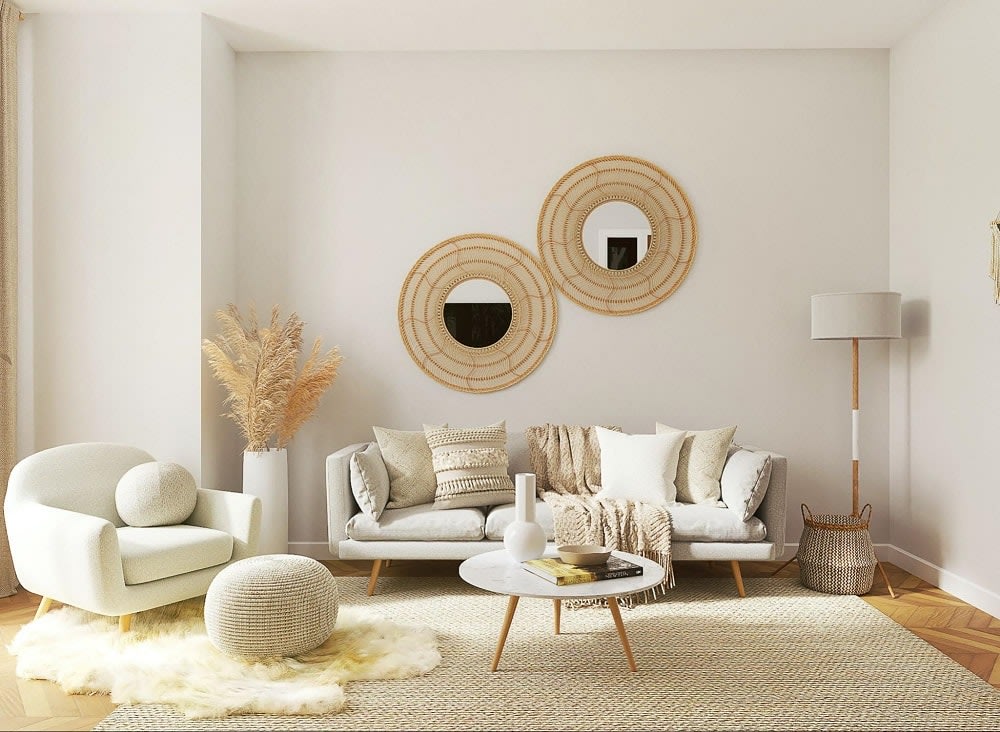 The benefit of using mirrors in home staging is twofold: to elevate a space's look and draw in greater light and depth to a room's interior. Mirrors can also serve as statement pieces to create a focal point without the need to use pricey artwork.

Smaller mirrors work to fill empty wall space and reflect light and improve the appeal of a room. Strategically placed mirrors also work to simulate the appearance of a larger space when perhaps a home lacks the desired square footage.
Eliminate clutter
When prospective buyers walk into a home, they expect to see the charm and personality of the home, and
eliminating clutter
is a decidedly smart way to do this. A home stager or Realtor will often recommend homeowners declutter a home ahead of showings.

This signal is to remove items that make the home feel claustrophobic or detract from the home's floor plan. That is, if there are moving boxes in the dining room, consider placing them in a more discreet spot out of view of those interested in touring your home.
Use indoor plants to fill empty spaces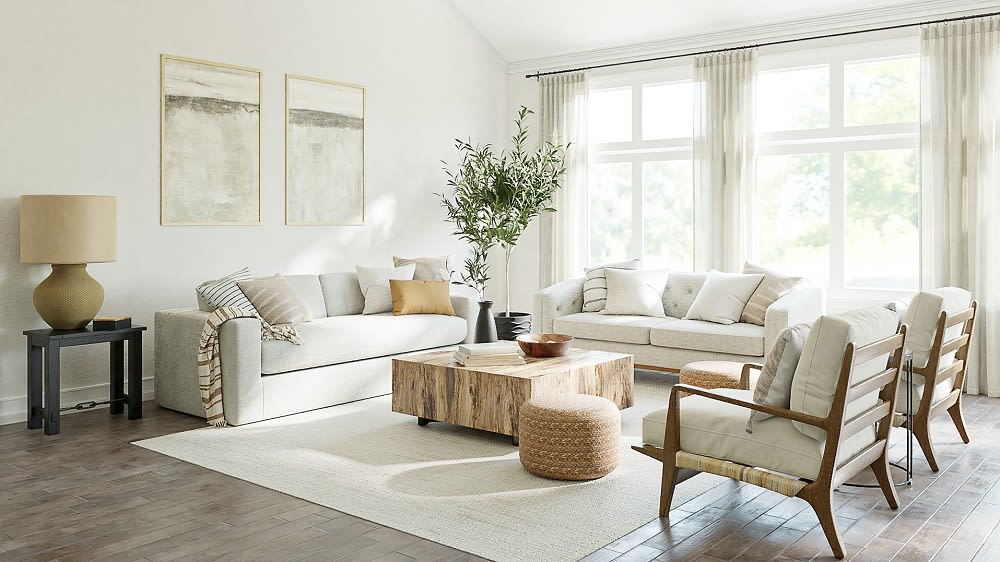 When a homeowner has a budget to adhere to as they look to stage their home, one of the easiest ways to fill empty spaces is through the use of plants strategically placed throughout the home. Plants are ideal for rooms that look sparse or lack furniture, and plants also serve to make a room look more cheerful while also cleaning the air.

Plants are a budget-friendly way to add instant appeal to any room and elevate a space when looking to sell your home.
Use muted paint colors
While it's tempting to follow trends and use dark colors to update the look of your home, it's best to opt for softer, muted colors when selling your home. Bold or loud colors may not appeal to a majority of prospective buyers, so it's best to stay within a
color palette
that lets a room's features and furnishings stand out.

Muted colors also lend to an interior's potential to shine without the distraction of bright colors on the walls and ceiling. Reference current home decorating sites and magazines for a list of popular paint colors and brands that will work well with your home's aesthetic.
Update the look of your kitchen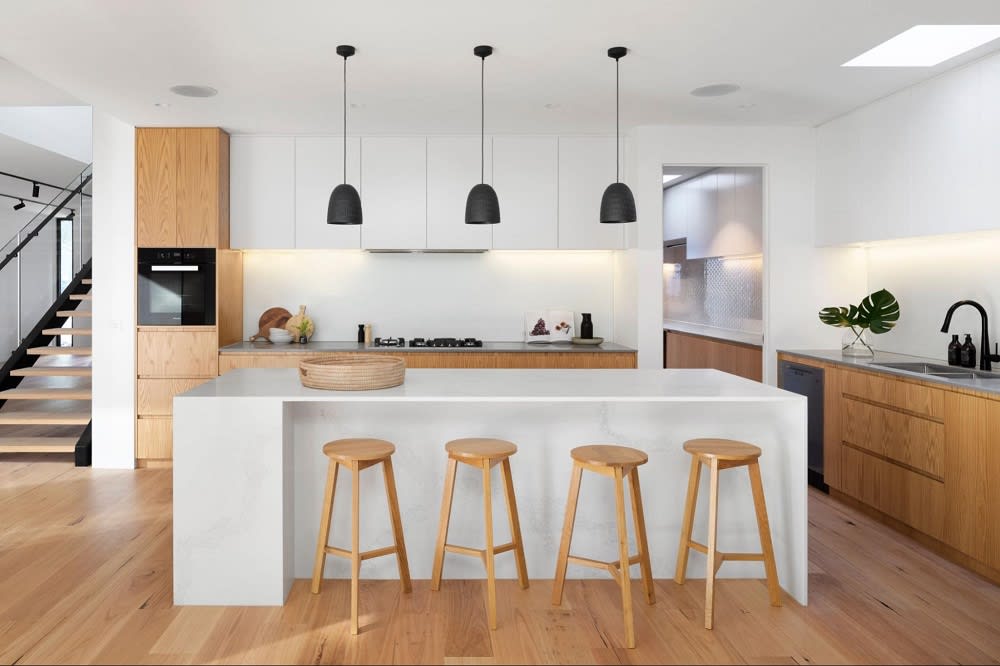 For prospective buyers, a home's kitchen is what catches their eye almost immediately the moment they walk through the door. Often, a kitchen, including its fixtures and cabinet space, is a deciding factor when considering a home's potential.

It's important to update the look of your kitchen, but if you're trying to do so on a budget, consider some simple and quick solutions to make your kitchen look more contemporary. This can be as easy as painting cabinets and adding stylish pulls.
Use warm, softer lighting for dark rooms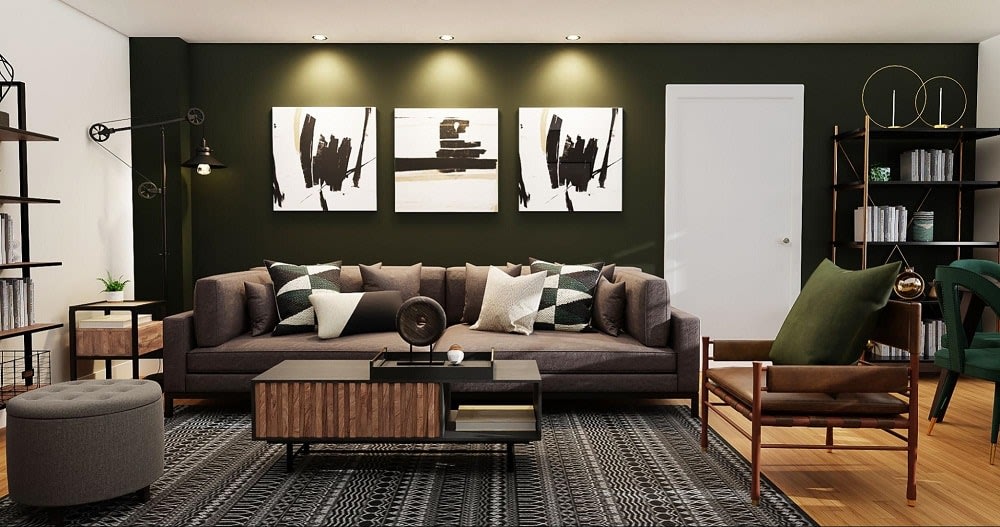 Light plays a major role in illuminating a home's potential. Rooms with no windows or without access to adequate light may appear smaller and dark.

When making use of light fixtures and lamps, use low wattage bulbs or softer glowing light to add warmth and allure to the room. Harsh lighting is unappealing and distracts from the room's appeal by highlighting imperfections.
Refinish worn or damaged wood flooring
There's something both elegant and appealing about hardwood flooring in a home's interior. Invite guests over, and they're quick to admire and compliment the look of your home's flooring.

Likewise, buyers notice homes with rich and polished wood floors. But it's important to improve the look of wood floors if they exhibit signs of extreme wear or damage. If buyers note damaged flooring, sellers run the risk of having to make concessions during the negotiating process. Hiring a professional to refinish simple DIY solutions ahead of showings will ensure the value of your home's features are reflected in the asking price.
Don't overlook your home's entrance
Many homeowners focus much of their efforts on making their home's interior look just right, and they may often overlook how important a home's
front entrance
is when hoping to make a great first impression.

For homes with spacious porches, consider featuring chic furniture to illustrate its potential further inside and outside. Potted plants and outdoor rugs add instant appeal, and a delicate wreath on the door creates a welcoming allure for those viewing your home.